Ubisoft is a leading creator, publisher and distributor of interactive entertainment and services, with a rich portfolio of world-renowned brands, including Assassin's Creed, Just Dance, Tom Clancy's video game series, Rayman, Far Cry and Watch Dogs. The teams throughout Ubisoft's worldwide network of studios and business offices are committed to delivering original and memorable gaming experiences across all popular platforms, including consoles, mobile phones, tablets and PCs.


Maker is a decentralized organization dedicated to bringing financial stability and transparency to the world economy. Maker enables the generation of Dai, the world's first unbiased currency and leading decentralized stablecoin.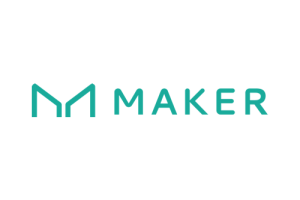 We make tools that let you mint, sell, use, connect, and search for crypto-items in a blockchain-based game ecosystem.
Blockchain algorithms require compute platforms, PCs and servers – more specifically CPUs and GPUs to run on. AMD is in a unique position to offer the best combination of CPU and GPU technologies to make blockchain transactions increasingly faster and more secure. We are working with existing ecosystem partners to bring blockchain compute solutions to market for a large variety of use cases and exploring opportunities with new and innovative platforms using blockchain
Autonomous Worlds Ltd is a specialist Blockchain development company with many years of experience. Specialising in Blockchain gaming, the Autonomous Worlds team built the worlds first blockchain games in 2013. In 2018 they launched the blockchain Platform Xaya.
Currently AW are working on 2 cutting edge blockchain games. Taurion, a fully decentralised MMO and Soccer Manager Elite, a football management which runs entirely on blockchain.
B2Expand is a French indie video game developer specializing in blockchain technology since 2016. 
The studio released the first title Beyond the Void and its blockchain companion app Nexarium in in 2018. The team is now working on a new IP ""Light Trail Rush"". The PvP, multiplayer arcade game will integrate NFT ecosystem using its token Nexium. 
B2Expand endeavours for the mass adoption of blockchain games in two ways: making a great game and funding R&D. 
B2Expand is one of the founding members of the Blockchain Game Alliance.
BlockPegnio is a gaming innovation company with a mission to accelerate the adoption of blockchain-powered features into the mainstream gaming industry.
We design games that integrate blockchain elements "where it makes sense" to create the first real blockchain games that can reach mainstream audiences and push towards the mass adoption of blockchain technologies.
Our company's portfolio currently consists of The Six Dragons, the first blockchain-powered open-world RPG on Ethereum network, and Crafting Simulator, a gamified companion app for our titles.
Castle Crypto is a blockchain gaming news and game review website. We're actively testing games in alpha and beta phase in order to provide useful content to our readers. We're also helping to spread the word about blockchain gaming with unique and useful guides and tutorials.
ConsenSys is a global blockchain technology company building the infrastructure, applications, and practices that enable a decentralized world.
Crypto Gamers has been helping Blockchain games to get traction and to provide them not only the much-needed visibility but also quality connections, advice, and the community support.
The Ebakus protocol enables decentralised applications (dApps) to reach mass adoption. By removing the need for plugins users can access their favourite dApp from any platform. By replacing the need for fees or staking with PoW, Ebakus eliminates the biggest UX hurdle for developers. Fees!
Enjin offers ecosystem of integrated blockchain products that enable anyone to manage, explore, distribute, and integrate blockchain assets. Comprised of the Enjin Platform, Explorer, Wallet, Beam, and other tools and services, Enjin's tools enable game developers and studios to utilize tokenized digital assets as part of their acquisition, retention, engagement, and monetization strategies. 
The Enjin ecosystem is fueled by Enjin Coin (ENJ), an Ethereum-based cryptocurrency used to directly back the value of Enjin-powered blockchain assets. 
EverdreamSoft Crystal Suite is developed by EverdreamSoft SA (EDS), a swiss-based company founded in 2010 as a game studio. Since 2014, EDS has been pioneering integration and use of blockchain tools in the domains of gaming and digital collectibles.
With their mobile game Spells of Genesis, launched in 2017, EverdreamSoft set a trend of "true ownership" of digital assets. 
EverdreamSoft is a founding member of Blockchain Game Alliance.
Gimbl is a decentralized platform designed specifically for streamers and their viewers. Our platform is going to introduce a concept that is unique in the streaming space: Gimbl Challenges. Viewers will be able to interact with their favourite streamers just like they interact with their friends in the real world, while also supporting them.
Viewers will be able to set incentivized challenges such as kill numbers, match placement, and more to help their streamers achieve new heights as both gamers and content creators. 
Kronoverse, Inc. is developing a unique gaming platform that utilizes layer one blockchain technology to create a new network layer for games to operate on. Games mechanics will now be truly transparent to the public which opens up analysis, wagering, tournaments, data replay, marketplaces, and new item protocols for competitive gaming and eSports.
A blockchain based ecosystem for community-powered games, Planetarium allows developers to create cross-platform games based on the Libplanet blockchain technology, and players to connect to each other without need for centralized servers. They are also developing Nine Chronicles, an open source, decentralized RPG set to launch in 2019.
https://planetariumhq.com/

Sheppard Mullin is a full service Global 100 firm handling corporate and technology matters, high stakes litigation and complex financial transactions. From our 15 offices in North America, Europe and Asia, we offer global solutions to our clients around the world, providing seamless representation in multiple jurisdictions. The firm's Blockchain and Digital Currency Team specializes in a range of blockchain-related matters including cryptogames, ICOs, stable coins, and tokenized assets, as well as patents, smart contracts, and DAPPs and DAOs, among other issues.
"We believe in a different future."
So Couch is an international studio working on a new exciting game, Ember Sword, a modern rewrite of the games industry business model in favor of the user, and a love letter to MMORPG (Massively Online Role Playing Game) gamers.
Ember Sword has the fast-paced combat of aRPGs, combined with the isometric view and skill-based abilities of MOBAs, set in a persistent MMORPG fantasy universe.
https://socouch.com
The Abyss is the first platform where gamers can play games, socialize and get rewarded. We offer MMO/MMORPG games and share a part of our revenue with gamers. Come to The Abyss and earn from an advanced referral system, gaming achievements and other activities!
The Sandbox is a decentralized, community driven platform, where creators can make voxel assets and gaming experiences and monetize them on the blockchain. It features 3 main components: a NFT builder, a Marketplace and the Game Maker.
We're empowering Players and Creators and providing an easy way to create & own the content in the games they play through the use of blockchain technology and non-fungible tokens.
Ultra is bringing the blockchain revolution to the gaming industry 
and creating a fair ecosystem for the future of games distribution. 
With cutting-edge technology, Ultra aims to shake up the gaming 
industry by putting the power back into the hands of developers and 
players, paving the way for a first-class games publishing platform.